Change Minds Online: Dorothy Leese by Alexandra Leigh
Dorothy Leese was born in 1857, then known as Dorothy Martin, to her mother named Frances. She had two younger sisters, of which the youngest sadly died in childbirth. Dorothy was born in Carlisle, Cumberland. A Dorothy Martin was found in a later census, recorded as being ten years old, living in a house that was not with her mother and sister. Instead the census told me that she was "boarding" at this home, with a few other children who were also "boarding". This possibility of Dorothy living in this home, with the other children, might indicate that her mother was not in a financial position to look after her and thus was being cared for by the head of the house, a man who was much older, and single in marital status. In 1881 Dorothy then moved to live in a workhouse in London. She was a dressmaker in this workhouse and lived with many other women, some of whom came from different countries.
Dorothy came to The Bethlem Hospital in 1887, by this time she is married to Henry Leese and has a son, Francis Henry Leese. The cause of her admission, the notes say, is that she suffered a bleed seven weeks into her pregnancy (uterine haemorrhage). Dorothy was a housewife at this point.
The notes on her Bethlem Hospital records state that she had very bad sleep, was refusing food and water, had a blank expression and was not reacting to any external stimuli. Before the shut down Dorothy was experiencing, it was noted that she had been hallucinating and losing touch with reality, claiming that there was a crowd outside and that she had murdered her husband and young son. She was adamant to turn herself in for this perceived wrong doing.
At first, Dorothy whilst in hospital had to be washed and dressed, she still would not eat. As time goes on, the hospital must have felt compelled to take a drastic measure, and she was fed by a stomach pump to keep her from starvation. Christmas comes and goes, and in January Dorothy will finally eat unassisted, but still was refusing to speak. March arrived, and with that so does some speech. She answers questions in a monotone fashion, and it said that she was talking more with practice and repetition. Also, she had gained some weight. By April 30th, the notes simply say "Much improved," and thankfully, on May 15th Dorothy was "rational, and does not realise how unwell she was on admission,". She was finally discharged as well on June 13th 1888.
After this distressing time being unwell as a patient in The Bethlem Hospital, it seems that Dorothy, Henry and Francis Henry travel all around England. This is apparent, because Dorothy goes on to have a further three children, all are born in different locations. Francis Henry himself was born in Clapham. Dorothy's second child, Dory Mary, was born in Cheshire in 1892. Shortly after, in 1894, George was born in Liverpool. Finally, Dorothy had one more child. Her name was Audrey, born in 1895 in Preston. Henry Leese was a leather merchant, and it would appear that he does not stay with Dorothy, as records show him living separately from Dorothy and the children, who on a census show that they finally end up living in London.
Dorothy's children are all still living with her in a later census when she is in her fifties. Francis Henry goes on to be an advertising agent, Dory Mary a retail draper, George is a silk merchant and Audrey is still in school. Dorothy at this point is living "on her own means".
At the end of Dorothy's life, she was living in Wimbledon in Surrey. She had lived a very long and interesting life, travelling around the country. When Dorothy passes, on the 20th of May 1949, interestingly she does not leave behind her money to any of her children. Instead, she leaves her money to a brother and sister. Their names are Kate Dickson and Guy Tritton Dickson, and unfortunately, I could not decipher the relationship the three shared. This part of Dorothy's story is a mystery to me, but perhaps some things just will remain that way, because I was not there or a part of that time.
Dorothy Leese
A Poem, by Alexandra Leigh
She stitches her life back together
After it was torn and shredded apart
But now a woven, golden tapestry
Her life unfurling as a tempestuous art
Threads of red come swinging from her heart
Singing of four babies, of paths not walked before
Journeys cascade behind and weave in front of her
Pain, hunger and loss still beats in her core
Her story a dress with billowing skirts
Teeming with forgotten times and found mystery
Tailors chalk, fabric scissors, seam allowance and darts
I found my face in her features all that time ago in history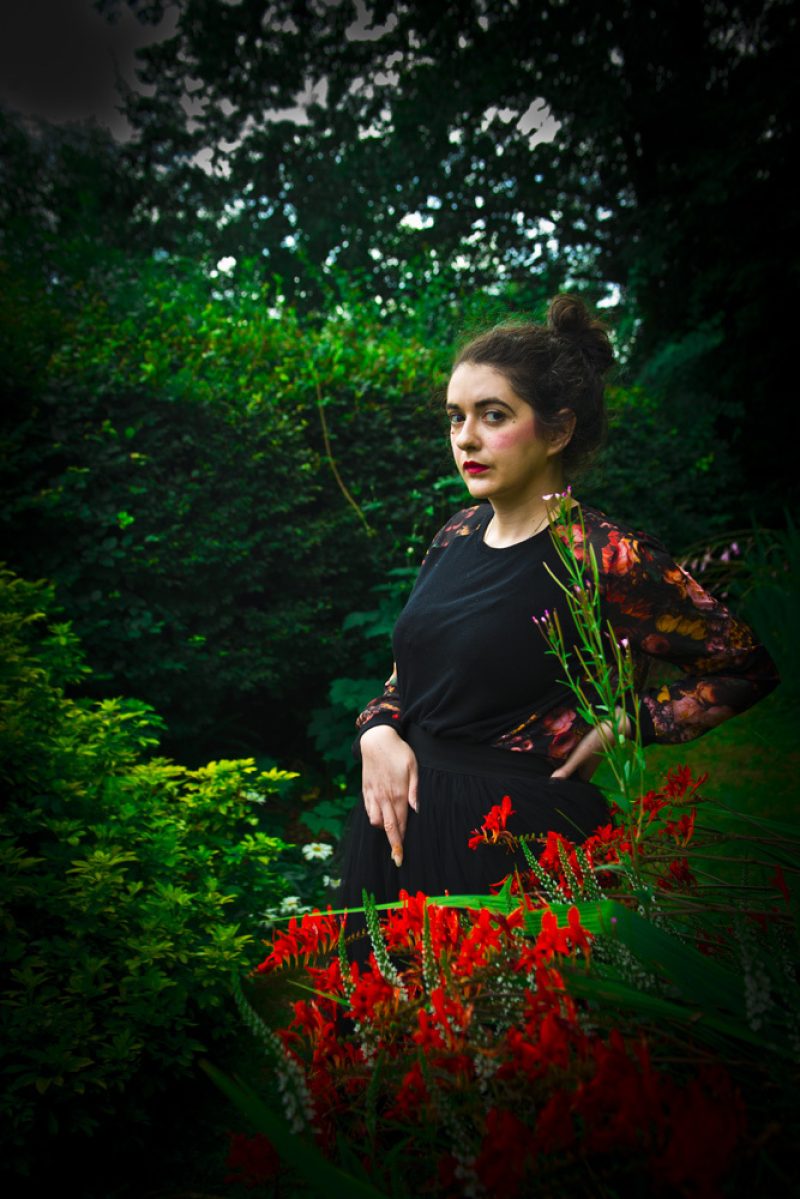 To see more on Change Minds Online you can find more blog entries here or you can see the exhibition of all our participants' creative work via our page here .