Hospital Snapshots 2
Last month we considered physiognomy as a motivation for taking photographs of asylum patients. The idea that the face indicated the mental state of an individual led some doctors, including John Conolly at Hanwell Asylum, to see photography as a useful tool in diagnosis.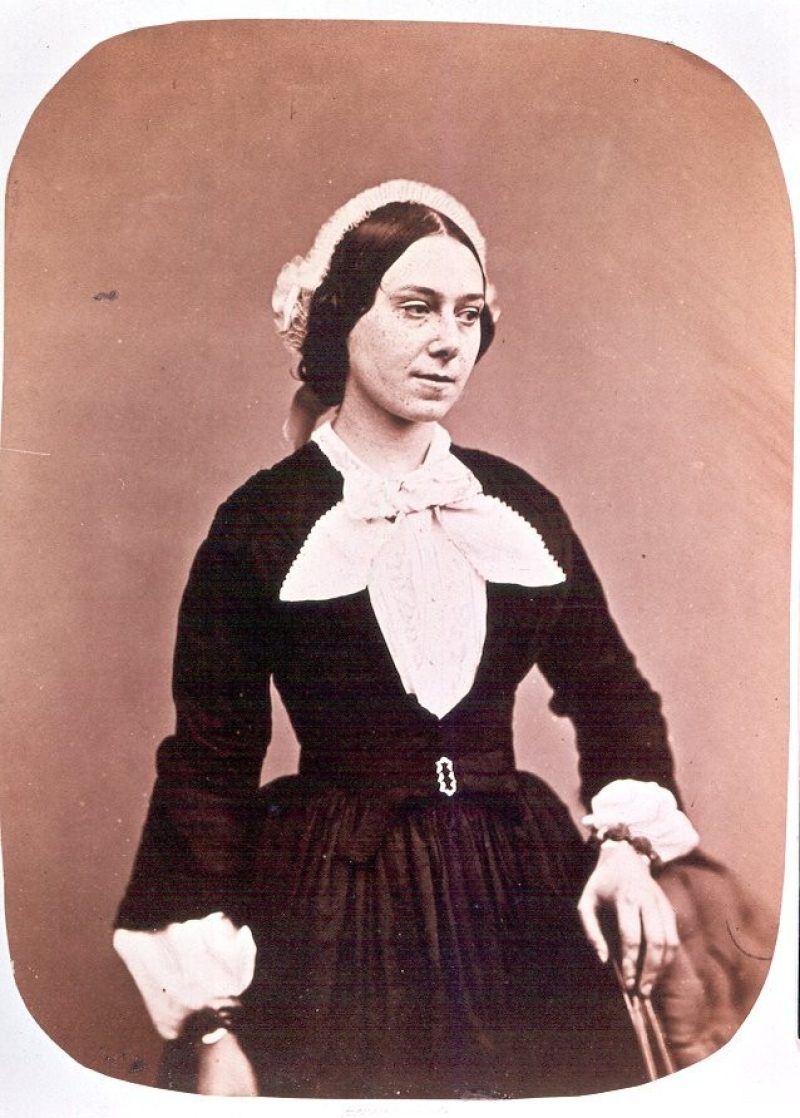 Where more than one photograph of the same patient was taken, photographs could help chart progress, though not always entirely unambiguously. In the second photograph of Eliza Josolyne, she appears as a demure, rather refined young woman. Her hair is parted neatly and covered by a white, ruched cap with quite an elaborate decoration at the back. She is wearing an elegant black dress of good quality cloth with a fitted bodice and quite full skirt. The white cuffs and elaborate wide collar form understated decoration. A shiny buckle draws attention to her waist whilst at her wrists bracelets of black beads contrast the white cuffs. Her hand rests loosely on the back of the chair giving the impression of a composed Victorian lady.

In contrasting this photograph with the previous one of Eliza, John Conolly might have reached the same conclusion: "The acute distress is evidently gone; the eyebrows have lost their wavy or puckered character and are gently arched… the eyes clear and well opened; the diminished depths of the diverging lines from above the (nose) and the calm character of the well formed lips are all distinguishable. In the figure there is no longer the drooping of despondency."

The reality however, is somewhat different. Eliza did made progress but did not recover sufficiently to leave the hospital. She was transferred to the incurable ward in 1859. Her medical notes reveal that she enjoyed significant periods of being well and cheerful enabling her to have leave of absence often during the summer and around Christmas, presumably to see family. She also, however, suffered repeated episodes of depression and her health was never sufficiently maintained to enable her to be discharged. She suffered repeatedly from bronchitis brought on by the London winter fogs and it is to this that she succumbs, dying in Bethlem at 3.15 on 29 November 1907.